Making a cream! 0+
Today we will tell you who makes baby cream for "VkusVill" stores, which many mothers have already chosen
Europe and quality
Who should be entrusted with the production of baby cream? This question was faced by Maria Gimadinova, our natural cosmetics technologist.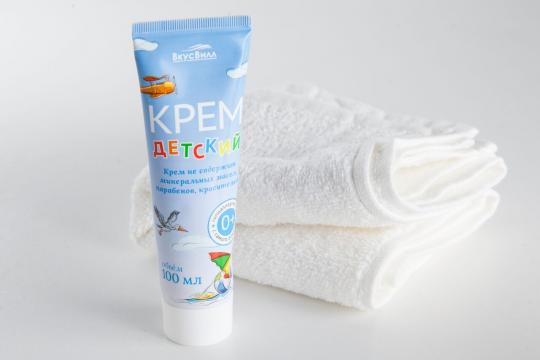 First of all, it should be a time-tested manufacturer with experience, because we are talking about children from the first days of their life. Second, flexible and ready to change the formulation of cosmetics for the sake of naturalness. Thirdly, ideological and not indifferent.
For the cosmetics and perfumery industry, this is an almost impossible combination of requirements. There is either the first, or the second, or the third. Or there is nothing at all.
We managed to come to a common denominator with the cosmetics company "Adelaide". It is one of the oldest producers of natural cosmetics on the Russian market, which works only with European raw materials. Europe, as you know, has confidently stepped forward in matters of quality and naturalness of cosmetic ingredients.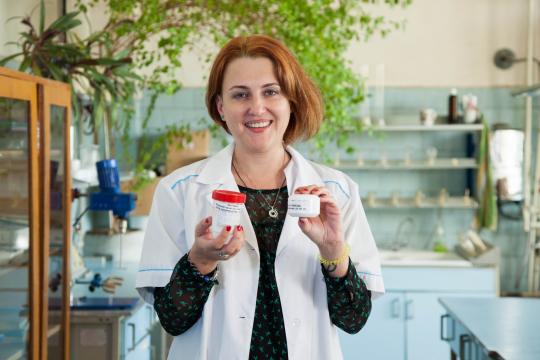 — We like the position of your stores, and it is very close to us, - says Victoria Maksimova, head of the department for work with significant clients, about cooperation with "VkusVill" stores. ""Adelaide", like you, does not pursue low quality, trying to please only those who are looking for a cheaper product. A thinking person chooses all that is most worthy for himself. And there are more such people every day.
The best cream!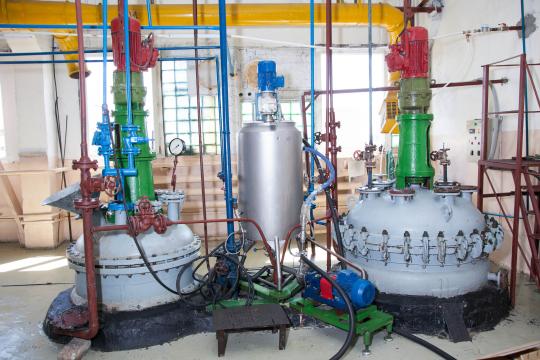 Any cream is prepared according to the same pattern - oil, water and an emulsifier - in order to combine these components. In cheap cosmetics, mineral oils and petrochemicals are often used. They are both inexpensive and incredibly technologically advanced. For example, vaseline oil. It practically has no expiration date, it will never go rancid, it can be frozen and thawed countless times.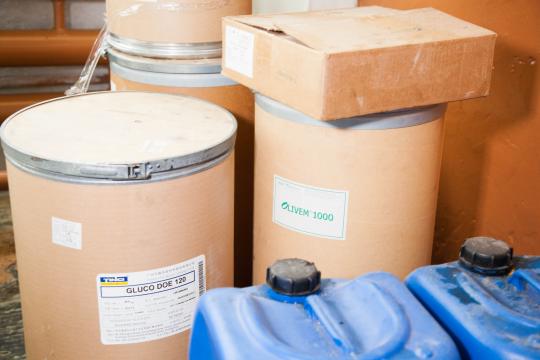 Stearic acid is often used as an emulsifier, which, by the way, is also a petrochemical product. This, as production technologists say, is already the last century. Petrochemical products are harmful to the skin! That is why the packaging of our baby cream says with pride: "The cream does not contain mineral oils, parabens, dyes."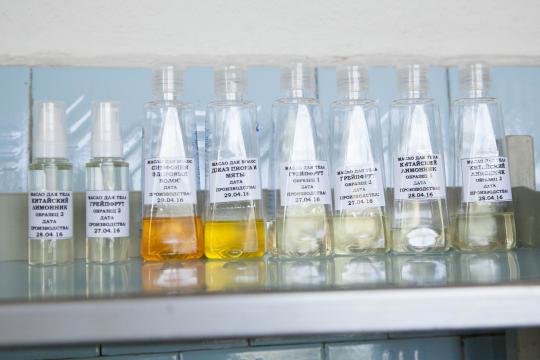 New generation emulsifiers are used in high-quality cosmetics. For example, in our baby cream, it is Xylians, which is eco-certified and highly acclaimed at all professional levels. It not only acts as an emulsifier, but also participates in nourishing and moisturizing the skin.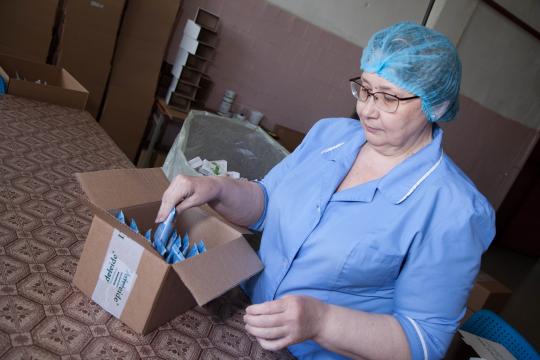 Oleg Fomenkov, chief technologist of "Adelaide", of course, cannot give away all the secrets - it is a production secret. But it hints nontrivially: the point is in the selection of unique components. That is why the "VkusVill" mothers seem to have conspired to hunt for baby cream.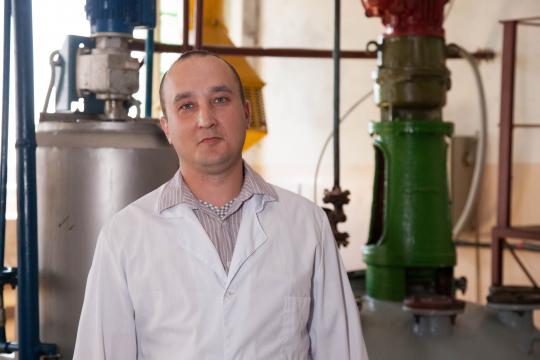 - The cream fights perfectly against diaper rash, irritations, heals scratches, abrasions, - the technologist Fomenkov surprises us. - Its nourishing and healing properties are explained by the fact that the cream contains a high concentration of provitamin B5 - D-panthenol. It has amazing healing properties. Xylians in the cream restores and soothes the skin, xanthan gum forms a film on the skin, under which oils nourish the skin and care for the top layer.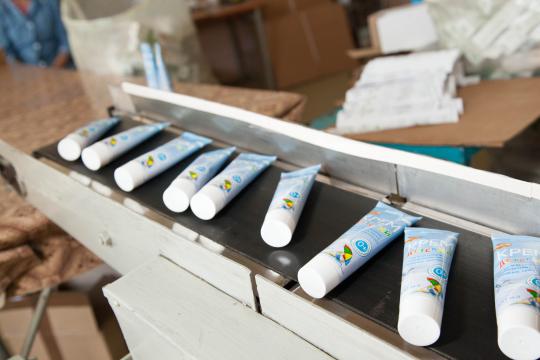 It is very difficult to find creams with such a composition and selection of ingredients in our market. These are not big words, but a long and thorough study of all baby creams available on the market. An amazing combination of quality raw materials, a balanced formula with a high content of active ingredients in one bottle.
"We are proud of our technologists and protect them like the apple of our eye," they summarize at production.
This is understandable. How can you not be proud?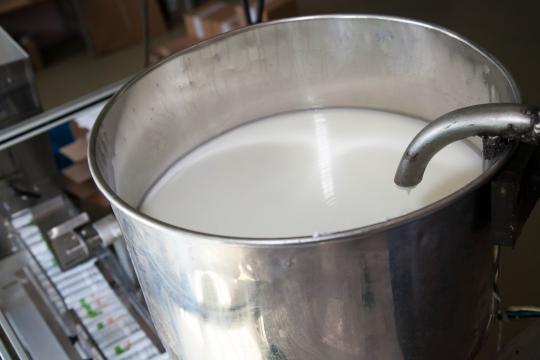 Natural, but not a cucumber
The production history of "Adelaide" dates back to 2000. The assortment line has undergone several changes for more than 16 years. During this time, several changes of owners took place, and the production was in search of uniqueness. I didn't want to compete with mass perfumery and cosmetic companies, but I also didn't want to hit marketing with a 300% markup.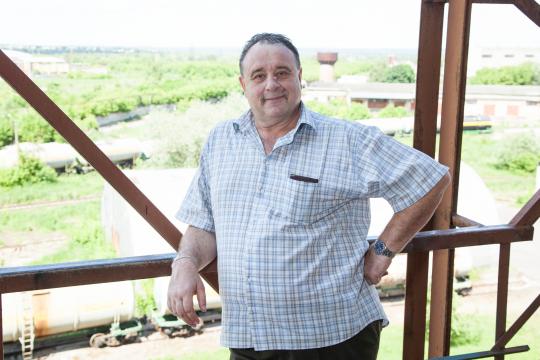 "We immediately refused to work with Russian raw materials because of the very low quality," says the head of production, Oleg Rasputin. - Unfortunately, our market for cosmetic raw materials is developing slowly, although some positive shifts have already been outlined, we are following them closely. We deliberately abandoned almost all old formulations due to their imperfections and began to develop ourselves, taking into account modern cosmetic developments. This is how they gradually found their unique path, took their place in the niche and we very much hope to jointly raise the prestige of Russian-made cosmetics.
Adelaide specialists have a lot of questions about the love of a modern person for "folk recipes" of beauty. Onions and burdocks - against hair loss, cucumber juice - against wrinkles - and so on.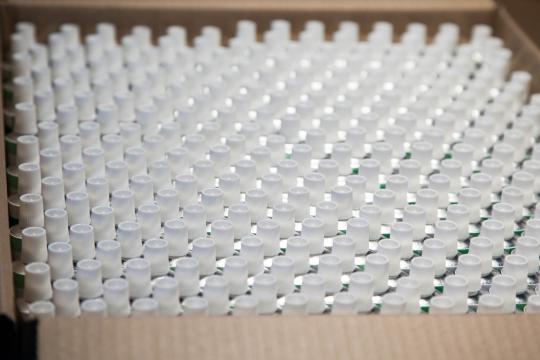 - Natural cosmetics are called not so cosmetics, which have added cucumber juice or rowan squeeze. And the one in which, first of all, the very base is of natural origin. Natural cream does not and cannot contain mineral oils (petroleum jelly and paraffin), synthetic fats, silicones, ethoxylated products, animal products (high risk of allergic reactions), parabens, artificial colors. And all natural and tested cosmetic components are added with clarity and precision, - emotionally explains the production technologist Oleg Fomenkov. - It is impossible to replace modern, high-quality cosmetics with one cucumber mask. Cucumber is generally useless for the skin. It just moisturizes for a short time and that's it. There is no need to expect any nutrition, or smoothing of wrinkles, or a change in skin color from a cucumber! Almost all folk remedies for personal care are a myth and nothing more.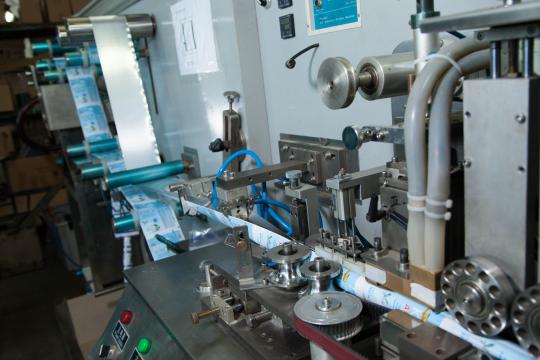 And yet another scourge of the modern cosmetics industry is marketing. It is he who allows to increase the cost of the final product several times. The same "Adelaide" buys exactly the same raw materials that the famous cosmetic brands of France and Germany buy. It is easy to guess that the price is higher for the one with the louder name.
By the way, thermal water and body butters will appear in "VkusVill" stores in the near future. We expect that both positions will become a bomb in a good sense of the word.